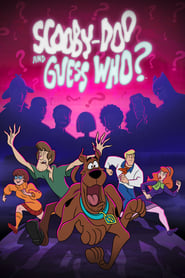 Scooby-Doo and Guess Who?


Sinopse
ATENÇÃO: AO CLICAR NO EPISÓDIO, ELE SERÁ ABERTO EM UMA NOVA PÁGINA!
Fred, Daphne, Velma, Salsicha e Scooby estão de volta ao trabalho com a Mistério S/A. Agora, o grupo de jovens detetives precisam investigar mistérios supostamente sobrenaturais com a ajuda de celebridades mundialmente conhecidas.
Coloque essa série no seu site/blog.
Título Original
Scooby-Doo and Guess Who?
Primeira Exibição
Jun. 27, 2019
Última Exibição
Jul. 18, 2019